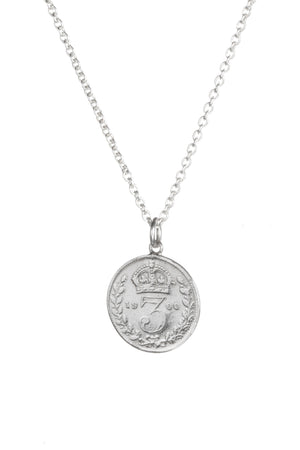 Victorian Silver Threepence Charm
Sale price Price £22.00 Regular price
Tax included.
Threepence's have always been linked to superstition, spiritualism and luck.
They have been placed in puddings for centuries with the idea that the person who finds the coin in their portion shall leave luck and prosperity.
This threepence is from 1900, just at the end of Victoria's reign and is very delicate and detailed.
The charm can be layered with others to make a personal piece of jewellery, why not look at the others that we have available.