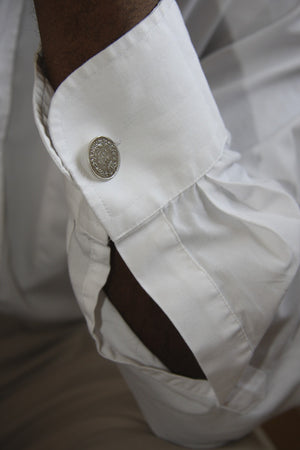 Victorian Sixpence Cufflinks
Sale price Price £72.00 Regular price £54.00
Tax included.
Sixpences are supposed to bring wealth and good health and are should be passed down as an heirloom.
We love the Victorian tradition for giving a sixpence to the bride on her wedding day. And this tradition is starting to cross over into the groom receiving lucky sixpences too. These also make perfect gifts for ushers or the best man. Although at Emily Margaret Hill we love our Victorian coins and believe you don't need a wedding to wear some luck on your sleeves everyday! 
These cast solid silver Victorian sixpences are from 1888. One cufflink shows one side of the coin and the other, the other! These flip to slide through your cuffs.