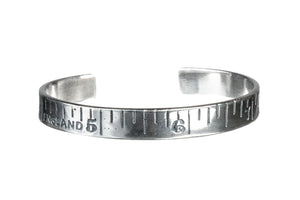 Tape Measure Bangle
Sale price Price £125.00 Regular price
Tax included.
A tactile unisex solid silver bangle etched to look like a vintage tape measure.
For anyone who loves all things vintage or has an interest in sewing this is a really fun piece of jewellery..pair it up with the Tape Measure Ring...
Perfect for both male or female the silver is slightly maleable to form the shape of your wrist.
The bangle is hallmarked internally.